ELLEN TEETER, AP, DOM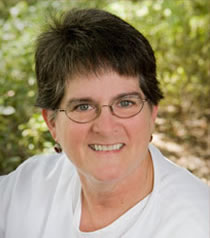 Ellen graduated in 1999 from the Florida Institute of Traditional Chinese Medicine in St Petersburg, FL, and practiced locally for several years before moving to Destin, FL where she had the opportunity to work and study at the Tortoise Clinic of Chinese Medicine. Tortoise Clinic is one of the largest Chinese herb pharmacies in the United States dispensing more than 3,000 Chinese medicinal prescriptions each year. As an experienced Acupuncture Physician and Chinese Herbalist she was able to contribute to this bustling clinic while greatly expanding her knowledge of Chinese Medicine.

She has successfully utilized her skills to create healing regimens for cases ranging from sprained ankles & emotional disorders to high blood pressure and & menopause symptoms. Additionally, Ellen performs Chinese massage, counsels in dietary therapy and teaches the ancient martial art of Tai Chi and Qigong; health preserving exercises.

Ellen enjoys exploring green living with cycling, hiking and canoeing as well as gardening and preparing delicious organic meals.