Lymphedema Massage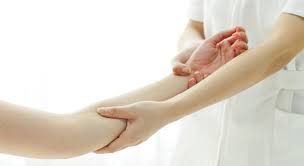 Under Le Anne's skilled hands, a lymphedema patient will experience reduced swelling in affected areas.
Her use of Complete Decongestive Therapy includes:
Manual Lymphatic Drainage
Exercise
Compression Garment Fitting
Compression Wrapping
Skin Care
Patient Education
Kinesio Tape Therapy
As a certified practitioner in Kinesio taping, Le Anne applies tape to affected areas to assist in lymphatic drainage and relief from pain.
Other Beneficial Therapies:
Muscle Energy Therapy
Certified in muscle energy therapy, Le Anne uses gentle muscle contractions of the patient to normalize joint motion, relax and lengthen muscles.
Neuromuscular Massage


A rehabilitative massage focusing on trigger points and soft tissue nerve entrapment for acute and chronic conditions.


Exercise Rehabilitation
A set of exercises, individualized to each patient, centering on core stabilization, muscle strengthening, improved flexibility, balance and gait training.