Lymphedema is swelling due to build-up of lymph fluid in the body. This can occur when a patient has had lyposuction, surgery or removal of lymph nodes due to oncology treatment.
Lymphedema Massage to the affected area can relieve swelling, promote drainage and lower pain. Under Le Ann's skilled hands,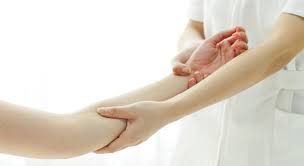 a lymphedema patient will experience reduced swelling in affected areas.
Her use of Complete Decongestive Therapy includes:
Manual Lymphatic Drainage
Exercise
Compression Garment Fitting
Compression Wrapping
Skin Care
Patient Education
Kinesio Tape Therapy
As a certified practitioner in Kinesio taping, Le Anne applies tape to affected areas to assist in lymphatic drainage and relief from pain.
Other Beneficial Therapies:
Muscle Energy Therapy
Certified in muscle energy therapy, Le Anne uses gentle muscle contractions of the patient to normalize joint motion, relax and lengthen muscles.
Neuromuscular Massage


A rehabilitative massage focusing on trigger points and soft tissue nerve entrapment for acute and chronic conditions.


Exercise Rehabilitation
A set of exercises, individualized to each patient, centering on core stabilization, muscle strengthening, improved flexibility, balance and gait training.