The goal so often surpassed at Alternative Therapy is "return to normal function". The patients who complete their therapy with us experience better body mechanics, overall improved health and suffer less from stress and its negative effects on the body. We provide our patients with tools and education to maintain (or continue to improve) their health.

Become empowered!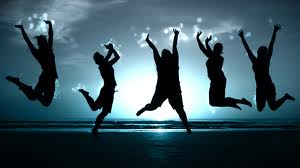 Alternative Therapy is Bradenton, Florida's foremost wellness clinic for safe and nurtured healing.
We treat the entire body. We treat every body! Come to find relief from:
pain
chronic pain from muscles
osteoporosis
parkinson's
neck pain
injuries
arthritis
joint replacement
back pain
emotional trauma
PTSS/PTSD
migraines
cancer and side effects of treatment
Working in tandem with your doctor, our professional therapists offer a variety of treatment options, placing you in control toward your goal of optimal health.
The practitioners of Alternative Therapy pledge to address and diminish symptoms, increase energy and strengthen the spirit in each and every patient; whatever the ailment. We practice honesty. If we are unable to improve your condition, it is our policy to refer you to a provider we believe can.
Did you know……
Every cell in your body is programmed for healing?
Poor body mechanics, unconscious habitual movement patterns, negative thought patterns and self-limiting beliefs can inhibit the cellular programming that HEALS YOUR BODY!
Reprogram your body!
The therapists of Alternative Therapy provide education and natural remedies that can transform your mind and body. We offer many natural, drug free, methods of stimulating cellular healing and we are confident we will find the right match for your unique needs to reach optimum health.
Convenient & Local
Alternative Therapy is a family owned practice who's staff have worked together for over 17 years. We have patients who come from all over the world to experience our care. Fortunately for most of our patients we are just off I-75 and exit 217 - convenient to Sarasota, Anna Maria, Palmetto, Parrish and Lakewood Ranch.